Copper flexible circuits
If you are simply using the flexible part of the circuit to reduce manufacturing time and costs by removing cabling and connectors, but also want a high quality and low loop resistance product, then the usual laminated copper foil for is fine. A sheet of copper is laminated to a flexible foil, and then much of the copper is etched away, resulting in thin lines of solid copper that carry current as a circuit foils. Very small thicknesses of copper circuitry, between 0.2 millimeter and 0.5 millimeter are made possible.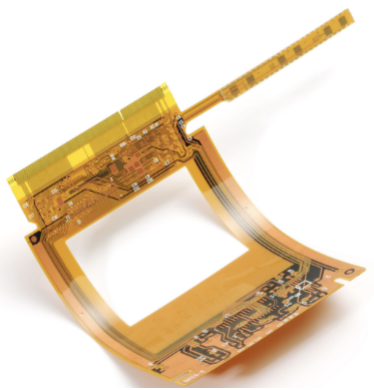 In additional, adhesives are required for bonding the copper foil to PI (or other) films as the protection, and heat & pressure that catch a reliable bond. We can offer pre-laminated single- and double-sided copper clad films for flexible circuit.
Product ID card
Brand: FD
Material: Copper/ Polyimide
Size/ Thickness: Customized Size/ Thickness Accepted
Flexible: Yes
Certification: ISO9001:2015 /ROHS/SGS
Payment terms: T/T, West Union
Shipping by: UPS / FedEx / DHL / TNT or Other Ways Specified
Delivery time: 12~15 Working Days
Electrical performance
---
Comply with ROHS & REACH
The above product information is for reference only, we mostly provide customized production according to the design requirements of customers. The all raw material we choose are all meet the demand of the ROHS and the REACH.