Custom graphic overlay
Expert Graphic Overlay Printing
Foundation 's graphic overlay printing techniques and materials ensure long-lasting durability
A graphic overlay may be the first thing your customer or end user sees when interacting with your product. It must be durable, attractive, and functional.
Thanks to our graphic overlay printing expertise, Foundation can manufacture your custom graphic overlay in a variety of shapes, sizes, and materials to ensure durability. In fact, with sub-surface graphics, printing is done on the inside of the overlay, so your overlay's graphics won't degrade from use or cleaning.
Graphic Overlay Materials: Polycarbonate vs. Polyester
Foundation offers a variety of overlay materials with thickness ranging from 7 mil to 30 mil. Selecting the graphic overlay material depends on the end user application and the environment in which it will be used, including exposure to sunlight and chemicals. Cost is also a consideration. Polycarbonate and polyester are the most commonly used materials for graphic overlays.
Polycarbonate overlays – Also known as PETG or Lexan, polycarbonate overlays are easy to die cut, print, and texture. However, they may show signs of wear after 100,000 actuations. If the environment is subject to chemicals, a hard coat should be used for protection. Polycarbonate overlays are optically clear at any thickness and provide a crisper emboss. Polycarbonate is lower in cost than polyester. Most users prefer the look of polycarbonate overlays versus polyester.
Polyester (PET) graphic overlays – This material is thinner and more resilient. It shows no sign of wear after 1,000,000 actuations. It also has superior resistance to chemicals and harsh environments. Polyester is more expensive than polycarbonate. (This material is perfect for industrial and military graphic overlays.)
Control panel overlays
Graphic overlays are a vital part of any modern control component for human-machine interface. Also called "operator interface panels," a wide variety of industries use control panel overlays. A few examples include:
Manufacturing and industrial machinery
Construction equipment
Service equipment such as elevator controls
HVAC and refrigeration equipment
Transportation and marine
Military
Clearly, every control panel overlay must be custom designed to allow an operator to accomplish a specific task. This means attention to detail and intuitive graphics are critical factors to create a long-lasting graphic overlay that delivers a solid user-interface experience. At Design Mark, our core competence is designing, engineering, and manufacturing custom graphic overlays to meet the unique interface needs for your product – and for your users.
We offer 3 key benefits:
Exceptionally streamlined process – Our state-of-the-art equipment and ISO-certified procedures provide a highly efficient development process for control panel overlays. This results in reduced lead times, enhanced quality control, and extremely competitive pricing.
Sub-surface printing for durability – Printing is done on the inside of the graphic overlay, so buttons and branding won't degrade from use or cleaning.
Short lead times – Turn-time is approximately 3 weeks after artwork is approved.
Take advantage of rapid prototyping
Do you need a sample graphic overlay pronto? You might need a functional or non-functional prototype to:
Evaluate size and appearance
Test ergonomics and user experience (UX)
Display in a marketing campaign
Demonstrate at a tradeshow
Our designers and engineers will team with you to accommodate your critical path. We can screen print visual elements of the graphic overlay, and we can laser cut internal, adhesive, or switch layers. If you are evaluating different designs for your product's look-and-feel, we can digitally print variations. This enables you to review several prototypes as well as verify product placement and appearance.
Keep in mind, you can work with Foundation at various stages of your product development process, from prototype to production. We offer design and engineering support for early-stage product development, or we can simply provide a quote for the desired quantities of fully engineered, ready-to-manufacture graphic overlays.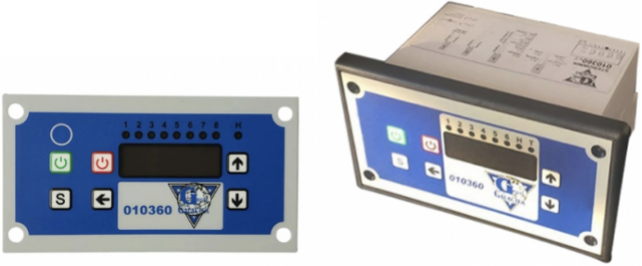 Product ID card
Brand: FD
Material: PET/PC/PVC/Acrylic adhesive(MacDermid Autotype/SABIC/3M/Nitto)
Size/ Thickness: Customized Size/ Thickness Accepted
Flexible Or Rigid: Yes
Certification: ISO9001:2015 /ROHS/SGS
Payment terms: T/T, West Union
Shipping by: UPS / FedEx / DHL / TNT or Other Ways Specified
Delivery time: 12~15 Working Days
Specification
①Material:
a.Graphic overlay
---
b.Rear adhesive-3M 9448A/3M9080A/3M 467MP/3M 468MP/3M
7952MP/3M 9471LSE/3M 9472LSE/3M 8153LSE/3M 9495LSE/3M 9469PC/3M 9469VHB/3M 9432VHB
②Size:1.0~500.0mm*1.0~1000.0mm
③Total thickness: Above 0.3mm
Comply with ROHS & REACH
The above product information is for reference only, we mostly provide customized production according to the design requirements of customers. The all raw material we choose are all meet the demand of the ROHS and the REACH.