Dots Gradient Silk Screen Printing Switch
In screen printing and the general printing industry, the screen (or plate printing) is only capable of printing solid areas. Since a photograph has various tones ranging from solid black all the way to solid white, a method has to be used where by you can reproduce the photograph in these "continuous tones" and still print a "solid" area of ink. This is where the halftone comes in. Take a gradient (like the below left) and render it as a halftone pattern, zoom in a bunch, and it would look something like the below right. The halftone printing also name dot's printing.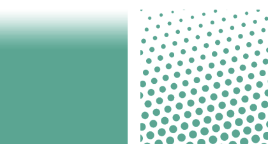 The Halftones design help to cut down the cost but also can get the gradient beautiful colors. There many special membrane overlays choose the such printing design.
Product ID card
Brand: FD
Material: PET/PC/PVC/Acrylic adhesive(MacDermid Autotype/SABIC/3M/Nitto)
Size/ Thickness: Customized Size/ Thickness Accepted
Flexible Or Rigid: Yes
Certification: ISO9001:2015 /ROHS/SGS
Payment terms: T/T, West Union
Shipping by: UPS / FedEx / DHL / TNT or Other Ways Specified
Delivery time: 12~15 Working Days
Specification
①Material:
a.Graphic overlay- F150 /F157/F200/F207/ EBG130/EBG180/EBA130/EBA180/8010-PC/8B35-PC/PC HP40S /PC HP92S/PC FR60
b.Rear adhesive-3M 9448A/3M9080A/3M 467MP/3M 468MP/3M 7952MP/3M 9471LSE/3M 9472LSE/3M 8153LSE/3M 9495LSE/3M 9469PC/3M 9469VHB/3M 9432VHB
②Size:1.0~1800.0mm*1.0~1500.0mm
③SMD: Led, resistor, metal domes
④Keys force: 5g~1000g
⑤Circuit layers: One layer/ Two layers/Three layers/Four layers
⑥Connector: ZIF contacts / Male Pin / Female 1.27mm connector / Female 2.54mm connector / Female 5.08mm connector(FCI, Nicomatic, Memcon, Chinese brand)
⑦Waterproof design: IP61/ IP62/ IP63/ IP64/ IP65/ IP66/ IP67/ IP68
⑧Total thickness: Above 0.3mm
Electrical performance
---
Comply with ROHS & REACH
The above product information is for reference only, we mostly provide customized production according to the design requirements of customers. The all raw material we choose are all meet the demand of the ROHS and the REACH.