LGF plate
The light guide film plate also short for LGF plate. The LGF plate produce with the adoption of the printing, Chemical etching, cutting-edge technology, micro-optical design method and Internal diffusion technology. In another word, it will die on the precise optical dots or micro-lens structures on the surface of Poly Carbonate/PMMA to form the slim light guide plates. Normally, the thickness of the LGF plate is around 1.0~3.0mm.
Foundation have many LGF design products, we established the different types LGF solutions for our customers. Our Light Guide Films (LGF) are designed for effective use of LED edge light sources. Lighting from the LED sources is internally reflected down of LGF to the various viewing areas. The Localized Micro-Lens Arrays redirect light out of the film to the viewer only where it is needed (to each logo, patterns, lines, text and buttons) by layout design.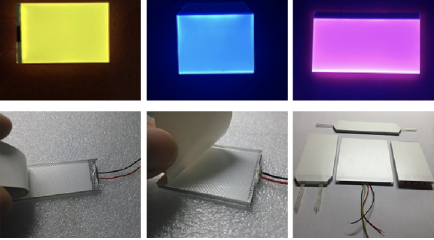 Product ID card
Brand: FD
Materials: PC,PMMA
Thickness:0.8mm~3.0mm
Brightness:3,000- 6,500cd/cm2
Size: Customized Size/ Thickness Accepted
Delivery time: 12~15 Working Days
Comply with ROHS & REACH
The above product information is for reference only, we mostly provide customized production according to the design requirements of customers. The all raw material we choose are all meet the demand of the ROHS and the REACH.