Miller-like silver and brush overlay
The brushed aluminum signs, the ultimate in durability and aesthetics, are made by standard silk screen printing. The graphic overlay design directly onto a 0.20mm brushed polyester sheet material. This material has a brushed face and use the silver-ink printing process, that help the surface looks like the brushed aluminum. The silver-ink is safe, you don't care the electric conductive problems. It's very easily to design and process with many colors, the printing colors printing on the back side of the overlays, and the colors can be protect well permanent. The graphic overlay is very flexible, we can choose the difference adhesive as the backer that allow you very easy to apply to the difference enclosure surface. The graphic cost is much more less than the aluminum plate sheets.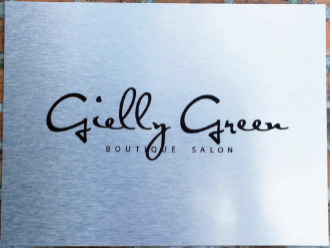 Product ID card
Brand: FD
Material: MacDermid Autotype S200
Size/ Thickness: Customized Size/ Thickness Accepted
Flexible Or Rigid: Yes
Certification: ISO9001:2015 /ROHS/SGS
Payment terms: T/T, West Union
Shipping by: UPS / FedEx / DHL / TNT or Other Ways Specified
Delivery time: 12~15 Working Days
Specification
①Material:
a.Graphic overlay
---
b.Rear adhesive-3M 9448A/3M9080A/3M 467MP/3M 468MP/3M
7952MP/3M 9471LSE/3M 9472LSE/3M 8153LSE/3M 9495LSE/3M 9469PC/3M 9469VHB/3M 9432VHB
②Size:1.0~500.0mm*1.0~1000.0mm
③Total thickness: Above 0.25mm
Comply with ROHS & REACH
The above product information is for reference only, we mostly provide customized production according to the design requirements of customers. The all raw material we choose are all meet the demand of the ROHS and the REACH.