Resin button membrane switch
Epoxy resin use not only protect the surface of the craft product, but also the make surface gloss and brightness, that increase the surface decoration effect. The epoxy coating button membrane switch are the membrane switch coated with transparent resin on the keys surface. Epoxy coating is made up with resin and curing agent. The epoxy coating can protect membrane keys from chemicals corrosion and abrasion, it can help the membrane button have the Three-dimensional perception and also a good tactile feeling. Besides, it can help the membrane switch become crystal and beautiful.
The epoxy coating process required higher clean environment, there not allow any dust or spots on the button surface, We have to do the epoxy coating process in clean room. When put the resin on button surface, we should be careful to prevent dust contaminating the resin, prevent the resin overflow button surface, and also need to prevent the bubbles come into the epoxy resin domes. Then drying the epoxy resin surface. The epoxy resin process is not like the epoxy resin silicone rubber keypad, and also not like the Epoxy Dome Resin Sticker. Our epoxy resin process is on the whole flat surface, and we need to be sure the epoxy resin flow per our required shape, we also need to be sure our epoxy resin and be UV resistance that keep always a good vision. This is one of the very advance technology that can help to design your membrane switch very unique and top grade.
FD is the leading manufacture in the epoxy resin membrane switches, we use the automatic machine that do the epoxy resin process. We make a difference and give our customers the one more option with their membrane switch design.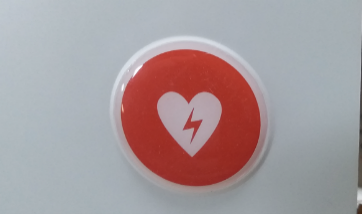 Product ID card
Brand: FD
Material: PET/PC/PVC/Acrylic adhesive(MacDermid Autotype/SABIC/3M/Nitto)
Size/ Thickness: Customized Size/ Thickness Accepted
Flexible Or Rigid: Yes
Certification: ISO9001:2015 /ROHS/SGS
Payment terms: T/T, West Union
Shipping by: UPS / FedEx / DHL / TNT or Other Ways Specified
Delivery time: 12~15 Working Days
Specifications
①Material:
a.Graphic overlay- F150 /F157/F200/F207/ EBG130/EBG180/EBA130/EBA180/8010-PC/8B35-PC/PC HP40S /PC HP92S/PC FR60
b.Rear adhesive-3M 9448A/3M9080A/3M 467MP/3M 468MP/3M 7952MP/3M 9471LSE/3M 9472LSE/3M 8153LSE/3M 9495LSE/3M 9469PC/3M 9469VHB/3M 9432VHB
②Size:1.0~1800.0mm*1.0~1500.0mm
③SMD: Led, resistor, metal domes
④Keys force: 5g~1000g
⑤Circuit layers: One layer/ Two layers/Three layers/Four layers
⑥Connector: ZIF contacts / Male Pin / Female 1.27mm connector / Female 2.54mm connector / Female 5.08mm connector(FCI, Nicomatic, Memcon, Chinese brand)
⑦Waterproof design: IP61/ IP62/ IP63/ IP64/ IP65/ IP66/ IP67/ IP68
⑧Total thickness: Above 0.3mm
Electrical performance
---
Comply with ROHS & REACH
The above product information is for reference only, we mostly provide customized production according to the design requirements of customers. The all raw material we choose are all meet the demand of the ROHS and the REACH.