The light guide film short for LGF, a membrane switch with LGF and also with the LEDs lighting design, then can build a LGF membrane switch.
What's the difference between the standard membrane switch and the LGF membrane switch?
As technology advances and improved process, the LGF membrane switch can design same as the a standard membrane switch. The membrane switch have the advantage like the:
a. Water proof
b. Dust-proof
c. Oil-proof
d. Anti-harmful gas erosion
e. Stable and reliable performance
f. Light weight
g. Small size and special size
h. Long life
i. Convenient assembly and connection
j. Easy clean and without characters being damaged
k. With colorful appearance design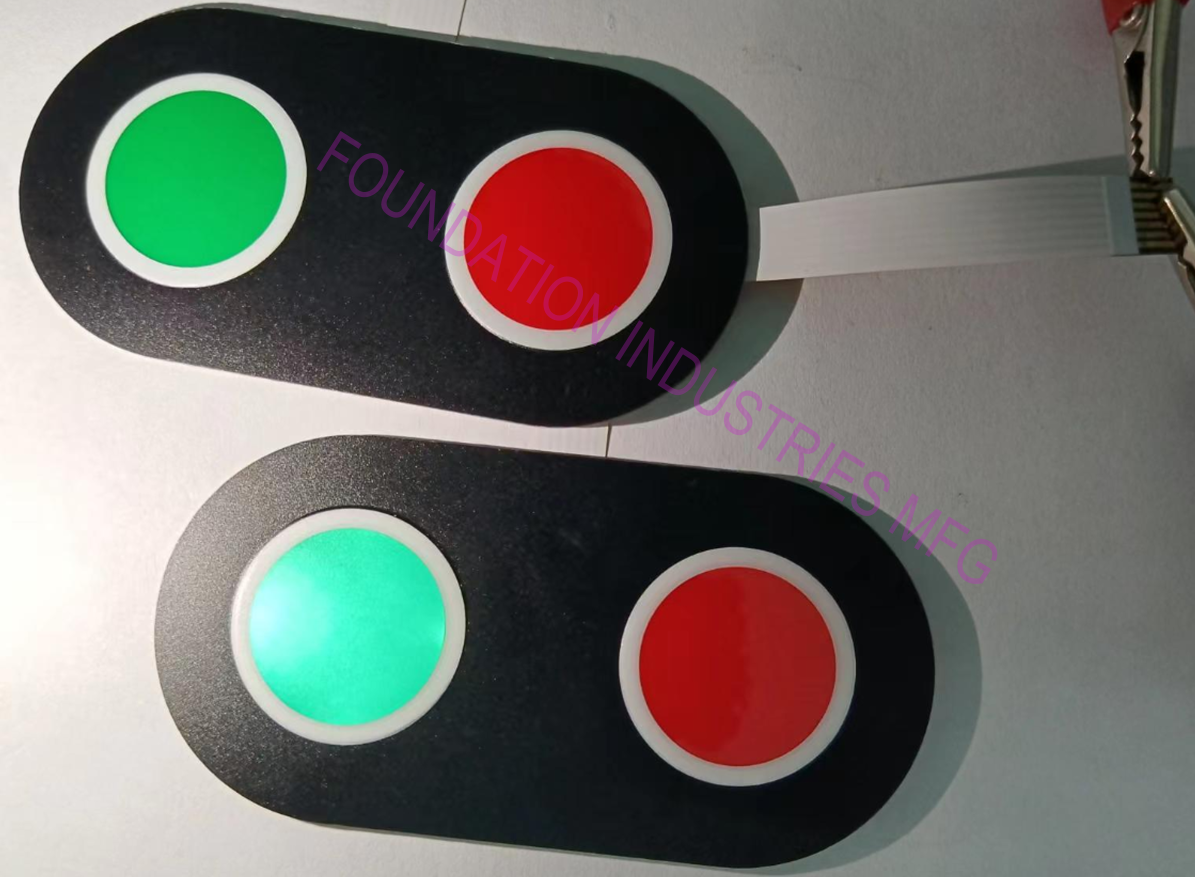 With our LGF membrane switch design, we assembly with a 0.4mm thickness side visual LEDs. When lighting the LEDs, the LGF will help lighting the patterns/text that we want to. We can design lighting the each patterns/texture separate, we can design that light a big windows, we also can design that lighting the press buttons, we also can design lighting the same area with difference colors. The LGF membrane switch can be very easy for the end terminal design, there you don't need to design the extra complex control IC on the end terminal machine. The LGF membrane switch can have a much longer life time than the EL-Panel lighting membrane switch.
The most difficult of the LGF membrane switch design is the lighting uniform problems and lighting prevent. We need to be sure a very uniform illumination, and also need to be sure the lighting not diffuse to other's. We can give a better LGF membrane switch solution than 96 percentage manufacture. We can design that cost effective but get a good result.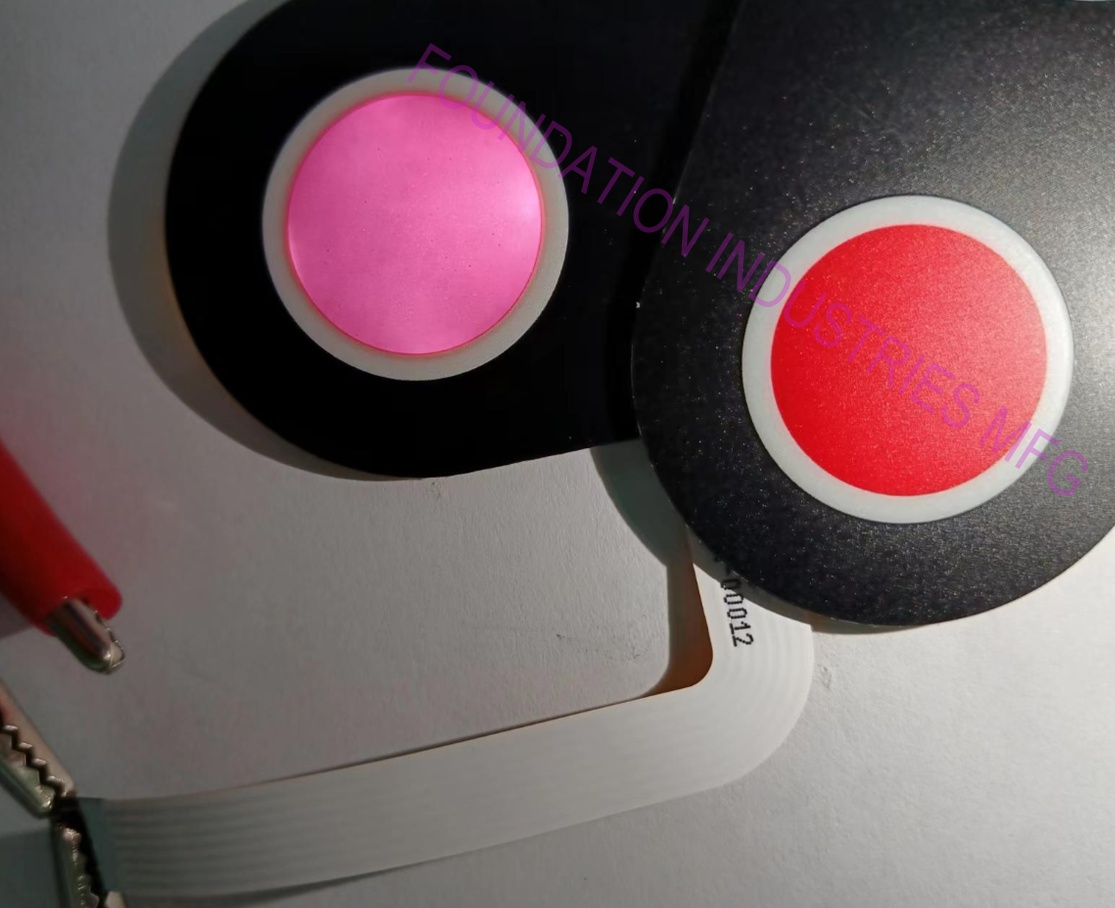 Related Reading:
Related Products:
Silicon Rubber Membrane Switch
Epoxy Coating Button Membrane Switch