Stainless steel plate
The stainless steel is of the most used metal types, because the stainless steel with the various qualities like being able to resist stains and being corrosion resistant. The most popular and economical of the stainless steels we used is the 304 stainless steel. The 304 stainless steel offers good corrosion resistance to many chemical corrosive as well as industrial atmospheres and marine environments. We can provide many difference types of surface finishes for the stainless steel:
a.Mirror finish(Polishing process on the surface of the stainless steel)
b.Sand blasting(With the very high air-pressure that put the "sand" on the stainless steel)
c.Surface coloring(Add the difference colors to the stainless steel)
d.Surface drawing treatment
e.Spraying process.
There also have many difference process for the stainless steel for catch the difference shape:
a.Punch process
b.Laser cutting process
c.CNC process
d.Pit digging process
e.Bending process
f.Solder process
The stainless steel is one of the cost-effective and versatile material, it also provides excellent weight-bearing properties.
In our partner production line of custom and OEM products, we offer stainless steel sheets and stainless steel plate selections.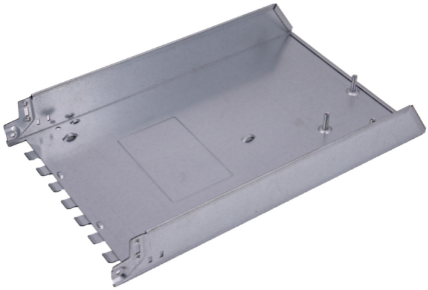 Comply with ROHS & REACH
The above product information is for reference only, we mostly provide customized production according to the design requirements of customers. The all raw material we choose are all meet the demand of the ROHS and the REACH.