Silicone rubber part
Silicone rubber is used to manufacture a lot of different items, including irrigation and filtration components, toys and protective case, seals and gaskets, decorations and accessories, lighted buttons and more. It is prized for it's high thermal stability, durable mechanical properties, abrasion resistance, chemical preservation, UV resistance, low cost, long life-time and other's like the flexible characteristics.
This silicone molding process can create parts that are useful in every major industry and function safely in extreme conditions. FD do the silicone rubber business over 20 years, we can provide you the silicone rubber parts per your required hardness, shape, dimension, colors and function. We can enabling faster production runs and lower costs.
The advantages of silicone rubber parts compression molding:
• Highly precise end productions that are nearly flash-less and ready for quick delivery
• Low material waste, resulting in cost savings
• Simpler, less expensive, and faster tooling
• Suitable for a variety of materials, including natural rubber, silicone, EPDM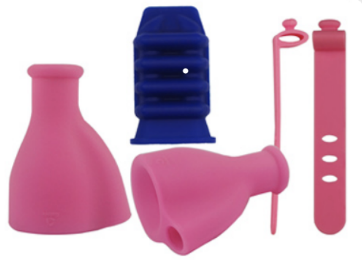 Comply with ROHS & REACH
The above product information is for reference only, we mostly provide customized production according to the design requirements of customers. The all raw material we choose are all meet the demand of the ROHS and the REACH.